The quality of excellent craftsmanship
Stemming from a tradition that goes back a thousand years, embroidery comprises a rich variety of techniques. White embroidery, point de Beauvais, point de bourdon, embroidery with counted stitches, openwork … Despite the diversity and the wide array of uses, a leading professional House must be able to master the entire range of embroidery techniques.
Once this mastering is acquired, the choice of an embroidery technique is guided by the creative impulsion and financial requirements. Embroidery techniques can then be combined with aesthetical effects to reflect a unique creativity. They quietly step back fading away under the strength of meaning and one can then speak of a work of art.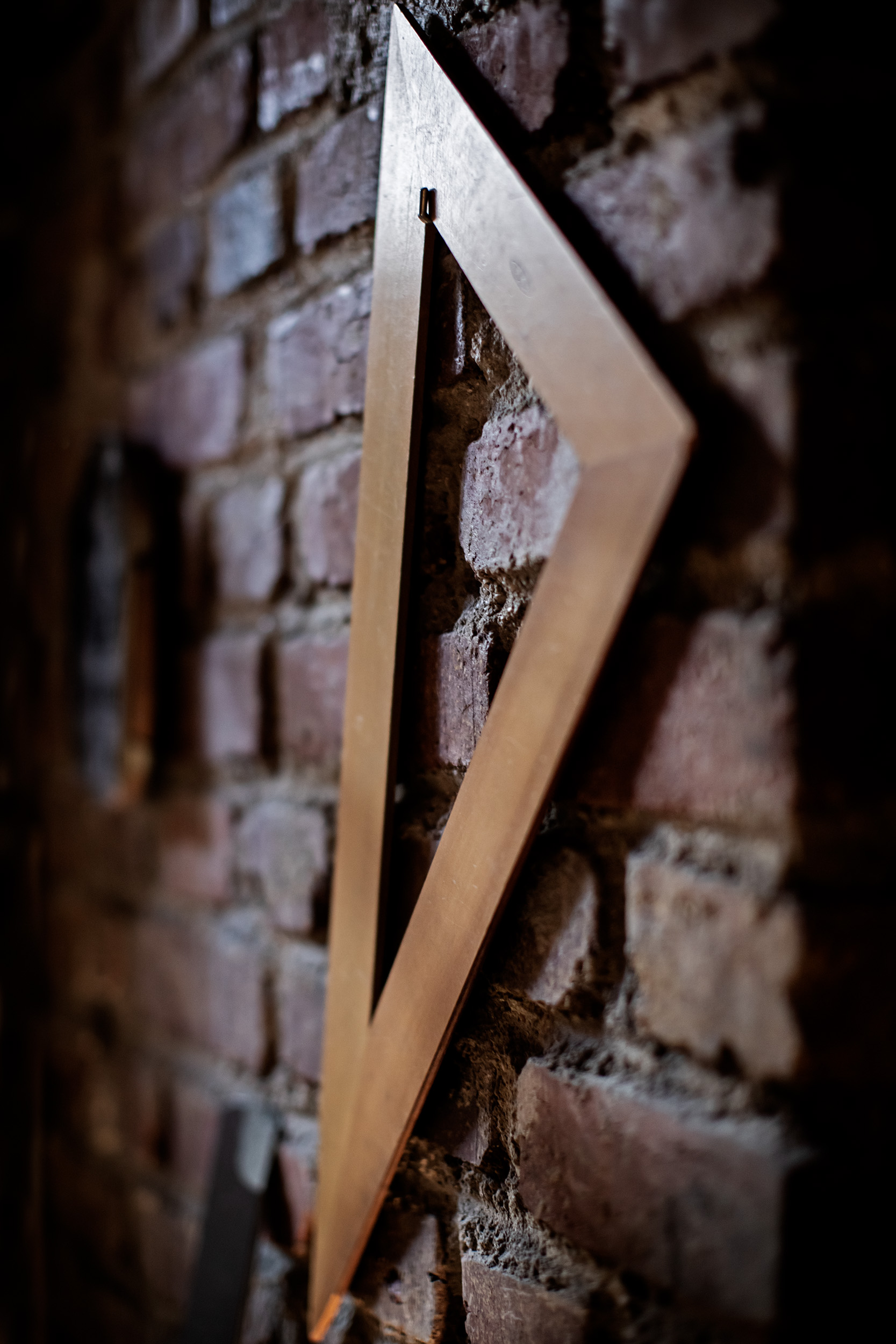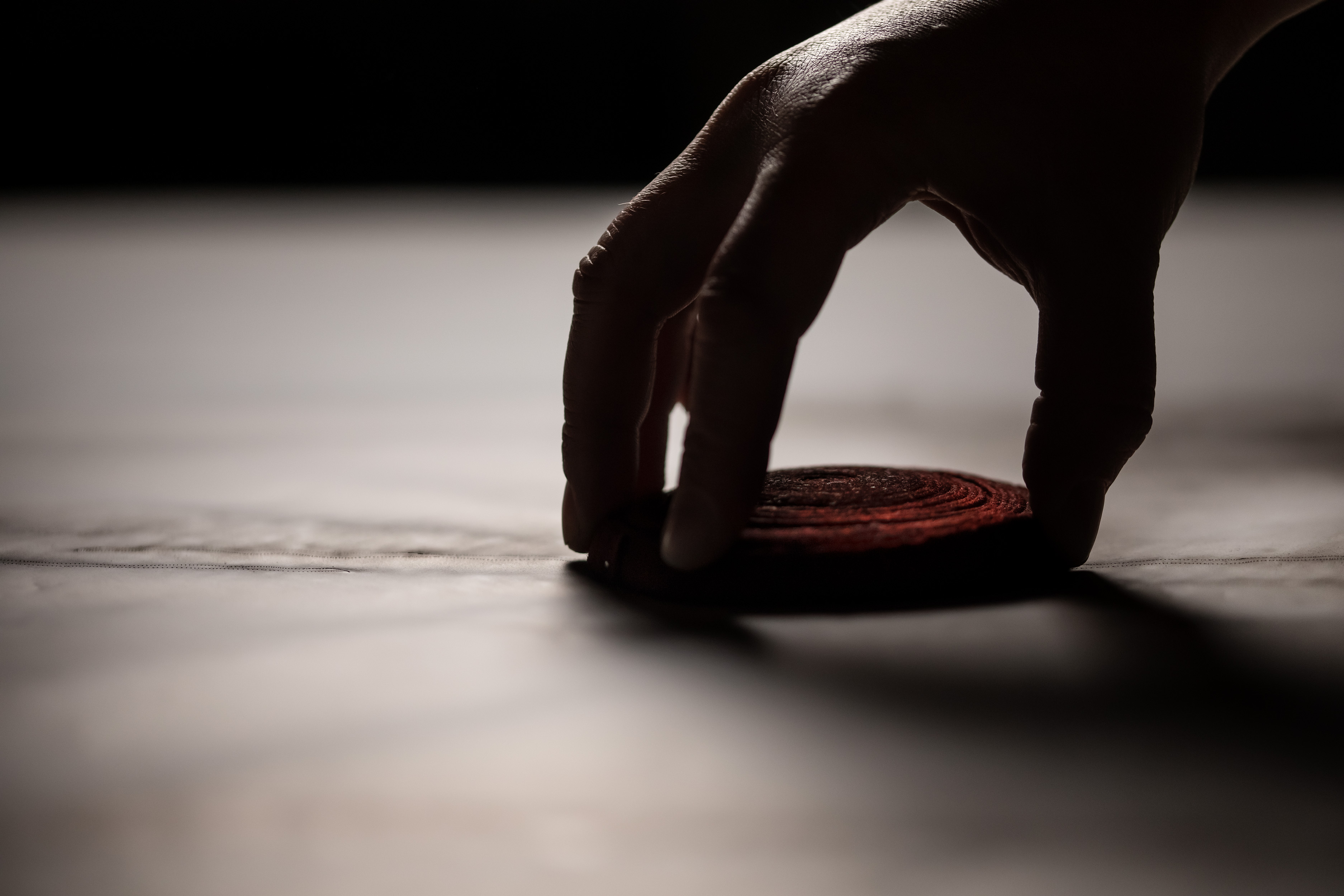 This family passion, handed down from generation to generation, keeps exceptional and unique archives comprising around 15,000 original designs and several thousand samples that are being added to all the time. 
It is from this inexhaustible wellspring that previous creations continue to inspire Maison Duchénoy, which is constantly on the lookout for new techniques, new fabrics and new motifs to reinvent, transcend and embellish the art of embroidery.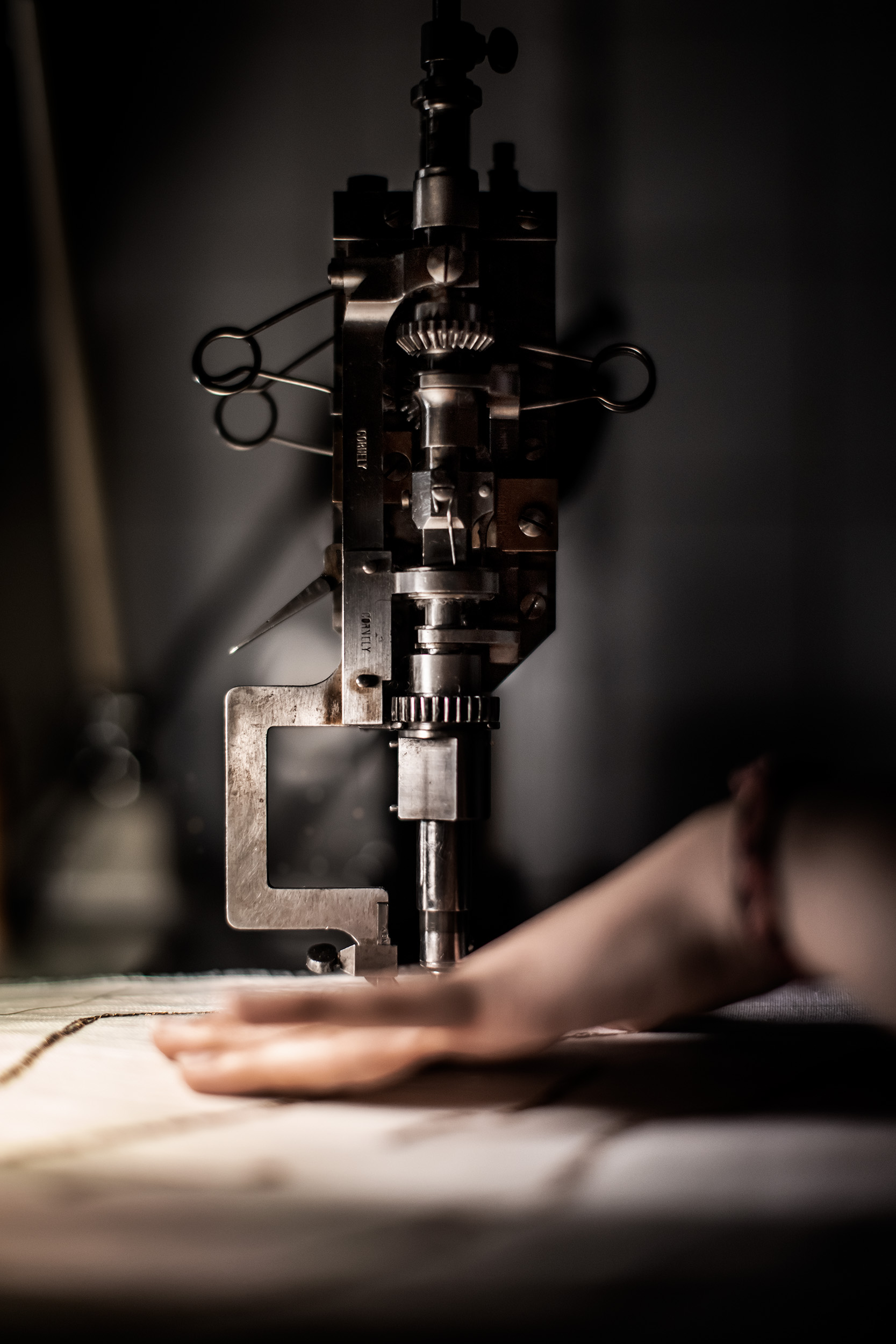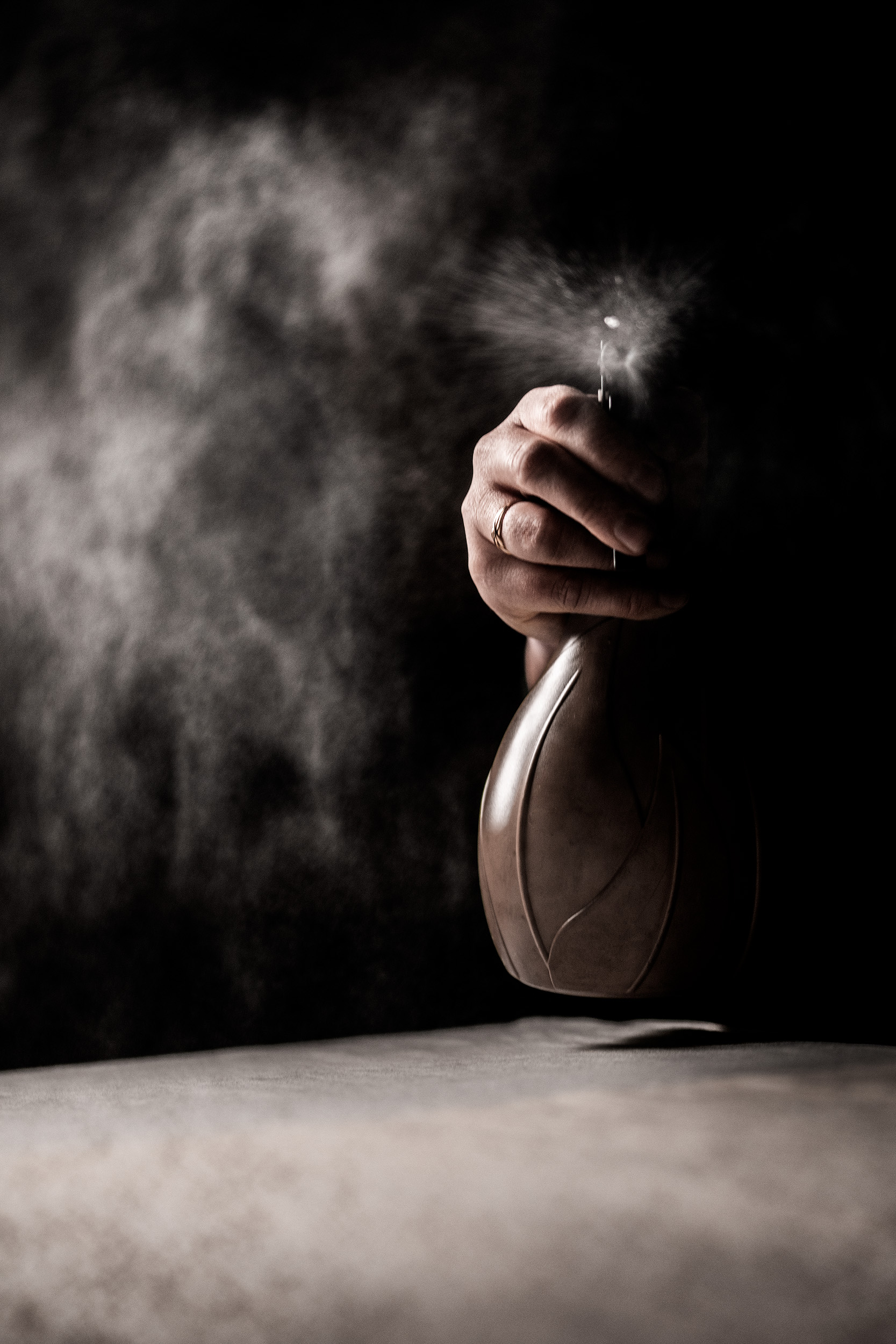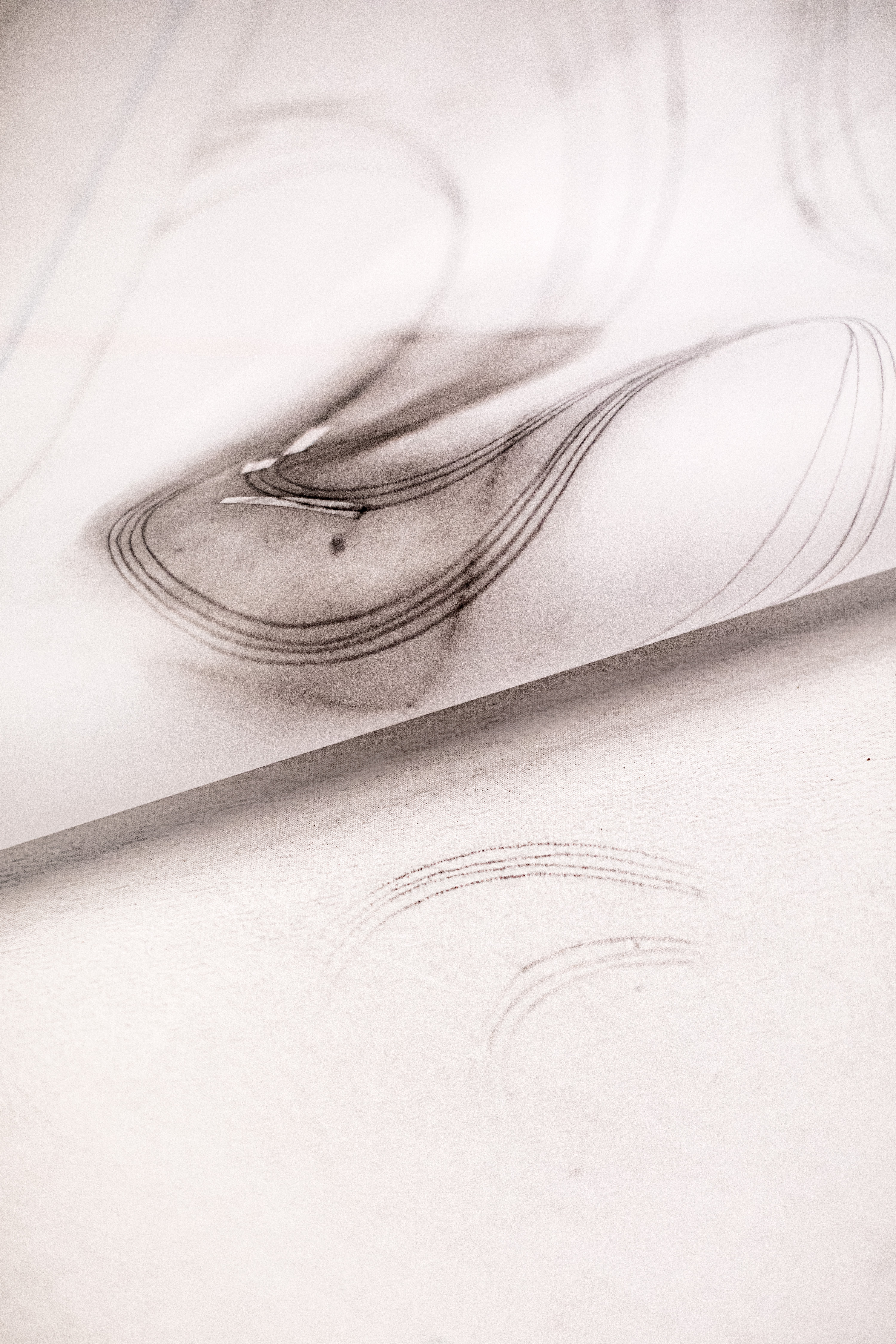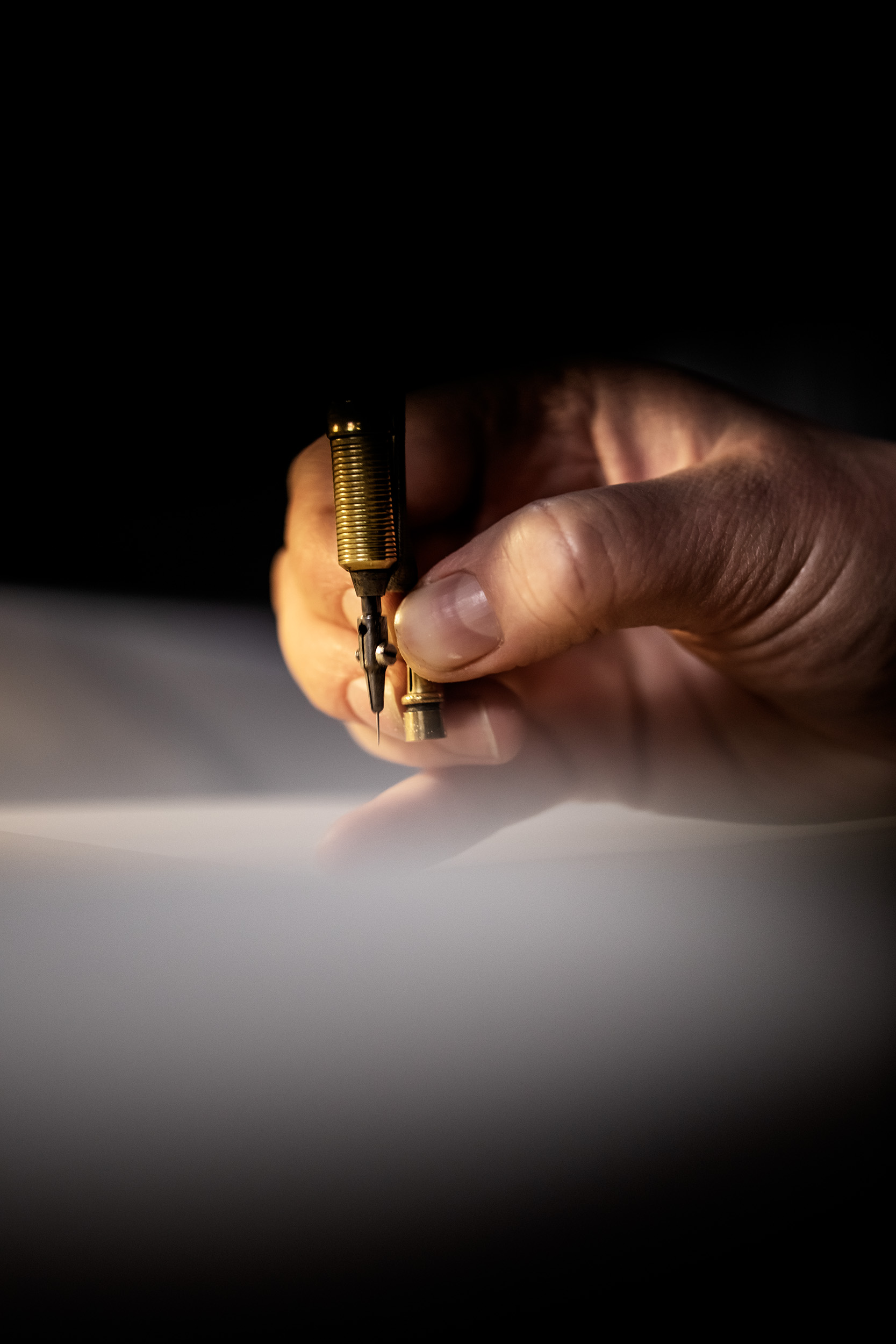 embroidered stitching
and techniques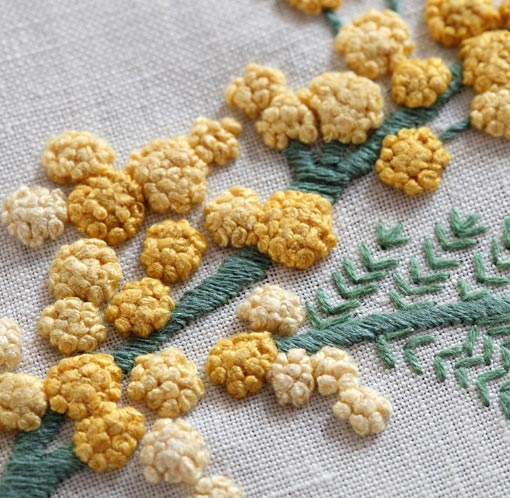 Hand embroidery
Needle embroidery is the most ancient and the most universal of techniques. Running the gamut of white embroidery, colored embroidery, embroidery with counted stitches, openwork, cut out embroidery, for a long time it was used to enhance clothing, then to set off house linens. 
Read more
In the respect of this tradition, but while remaining watchful of the limitations linked to the procedures of modern washing, Maison Duchénoy suggests using needle embroidery on household linens and clothing.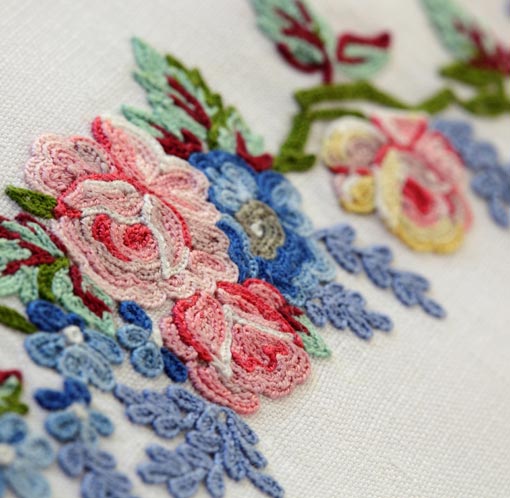 Hand embroidery
The technique for the Point de Beauvais is said to come from China. Benefiting from the important commercial exchanges of the 18th century between Asia and the Mediterranean Basin, it spread throughout Europe as early as 1750. In France, under the influence of Madame de Pompadour, the art of embroidery with the Point de Beauvais stitch reached its pinnacle. 
Read more
The fashion was such a success that it even ventured into menswear. The art of embroidery thus rivals with graphic arts. Hence, the crochet chain stitch, commonly called « Pompadour embroidery» then « Point de Beauvais », lends itself to the shimmering of colors, its tight texture enables various nuances. In the 19th century, its use spread to decorative pieces : mural panels, curtain borders, bed covers ... 
Its practice was to dwindle in the 20th century (household linens and haute couture creations) without affecting its territory of seduction : Connoisseur Americans very keen about this embroidery know it better than most French ! Its reduced use is undoubtedly due to the elaborate mastering required by this technique. As warrantor and master of the Point de Beauvais tradition, Maison Duchénoy can still meet all the requests of this technique ; waistcoats, gloves, wall hangings, sheets, tablecloths, handkerchiefs, scarves … can be adorned as in the 18th century. Maison Duchénoy collections comprise more than 10 000 sketches, endless sources of inspiration.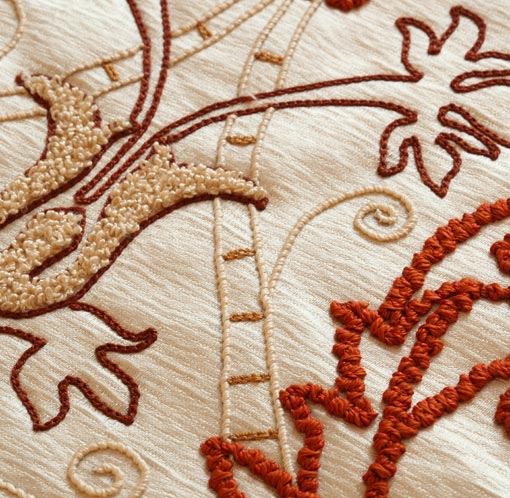 Hand-guided machine embroidery
This embroidery carries the name of the machine that produces it. Created in the 19th century to imitate the Beauvais stitch, it was used in the 20th century for house linens and fashion. The Cornely, hand-guided by the embroiderer craftsperson, can produce « two-thread » and « three-thread » embroidery, which enables to add materials on the work in braiding (2 threads) or to give spirit to the braid (3 threads).
Read more
The machine can also embroider a great diversity of canvases, cotton or linen, from the most fine to the most thick, silk or harsh. Maison Duchénoy sets forth these two specific techniques, reserving its use for interior decorating. Hence, the volumes created by the Cornely embroidery and the diversity of the canvases used, lend themselves most particularly to interior furnishing projects or decoration.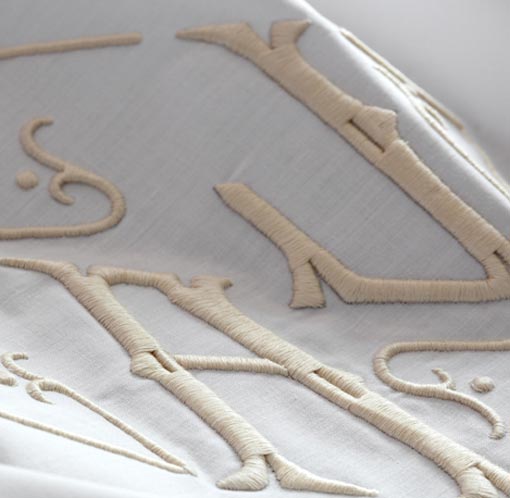 Hand-guided machine embroidery
This embroidery executed by a machine, but hand-guided by the embroidering craftsperson, owes its name to a white needle embroidery term « plumetis or bourdon ». The bourdon stitch forms tufts that give a raised relief to the embroidery. 
Read more
It is used to embroider initials, floral motifs, hems … Maison Duchénoy uses this technique for monograms, borders and applications. Less costly than hand-embroidery, Plumetis embroidery does not however allow to replace the richness of white needle embroidery.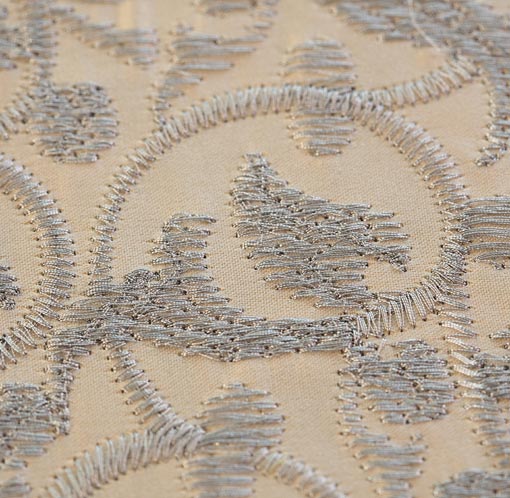 Machine embroidery
This computerized embroidery is entirely done by machine without any assistance. The machines have several heads, this technique allows to produce series of embroideries with a wide range of colors or to embroider motifs cut with a laser..
Read more
This technique is used for house linens and interior decorating.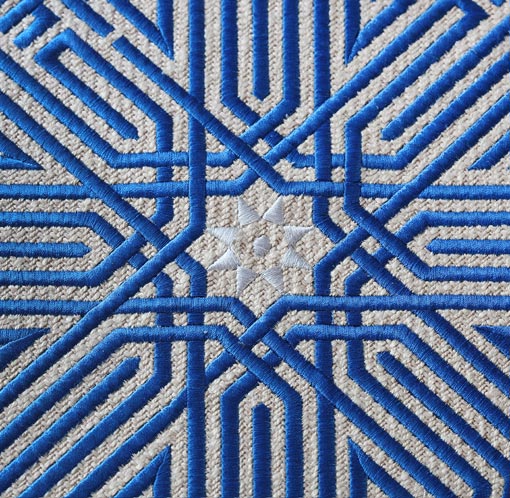 Machine embroidery
This embroidery is computerized and completely produced by the machine without human intervention. Vertical looms produce long lengths of embroidered fabrics in all-over or on edging. This technique is used for household linen and interior decoration.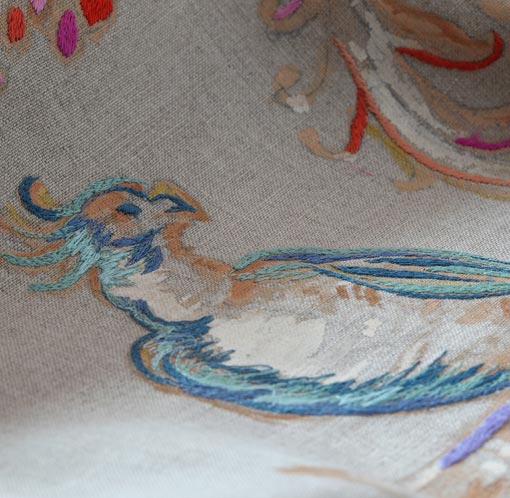 Hand-painting
This technique of textile painting is regularly used as a complement to embroidered patterns. As an enhancement or as an independent pattern, brush painting gives a new flavour and unique character to embroidered work.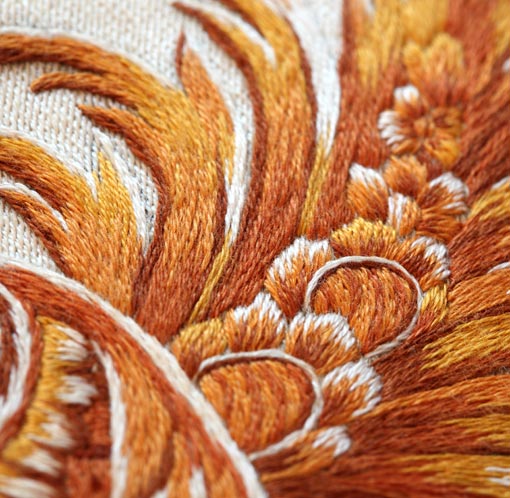 This ancient hand embroidered technique originated in the Far East. It is most frequently executed in small straight stitches and is recognisable by its appearance, which seeks to imitate brushstrokes. Working from nature, photos or paintings, flowers, birds, butterflies or figures are embroidered using a single silk or cotton thread.
Read more
The irregular stitches of needle painting overlap and follow the form of the motifs; they change direction to give an impression of fullness or hollows. Needle painting looks just as good on the outside as it does on the reverse side and it is used for both household linen and interior décor.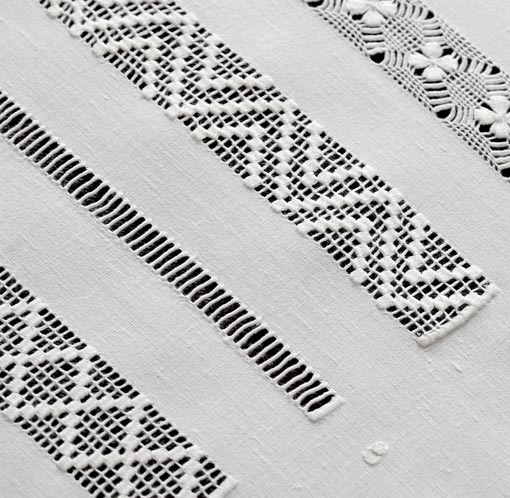 This very old technique is a form of white-hand embroidery characterised by the removal of weft or warp yarns, or both. The embroidery threads are then used to enrich the remaining fabric threads. Pulled-thread work adorns fabrics in different ways, either to embellish the material, as a background, border or line. 
Read more
A whole range of different types of stitching may be used: back stitch, chain stitch, seeding stitch, stem stitch, buttonhole stitch, etc. The technique is renowned for its use on household linen, but Maison Duchénoy also uses it for other decorative purposes.