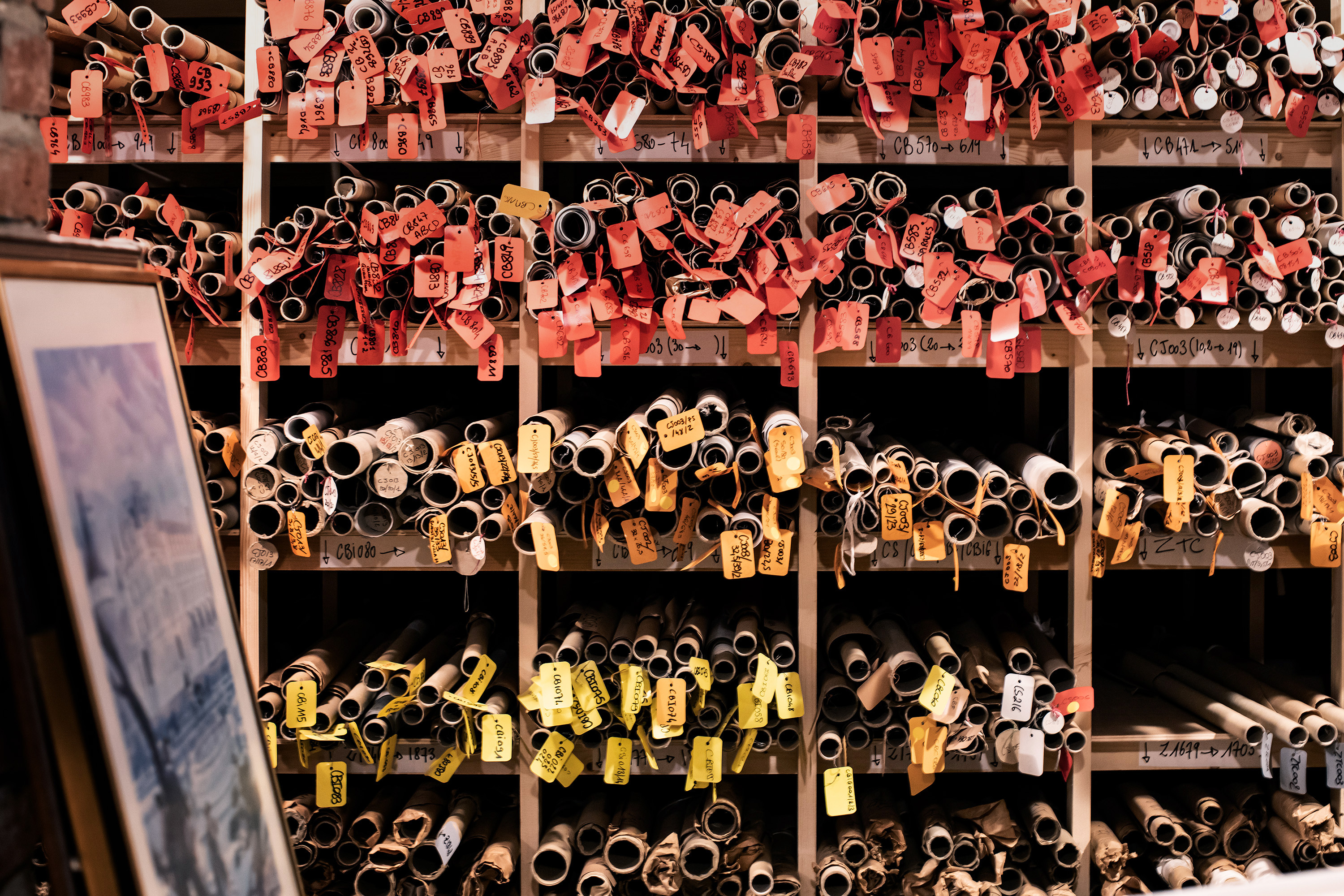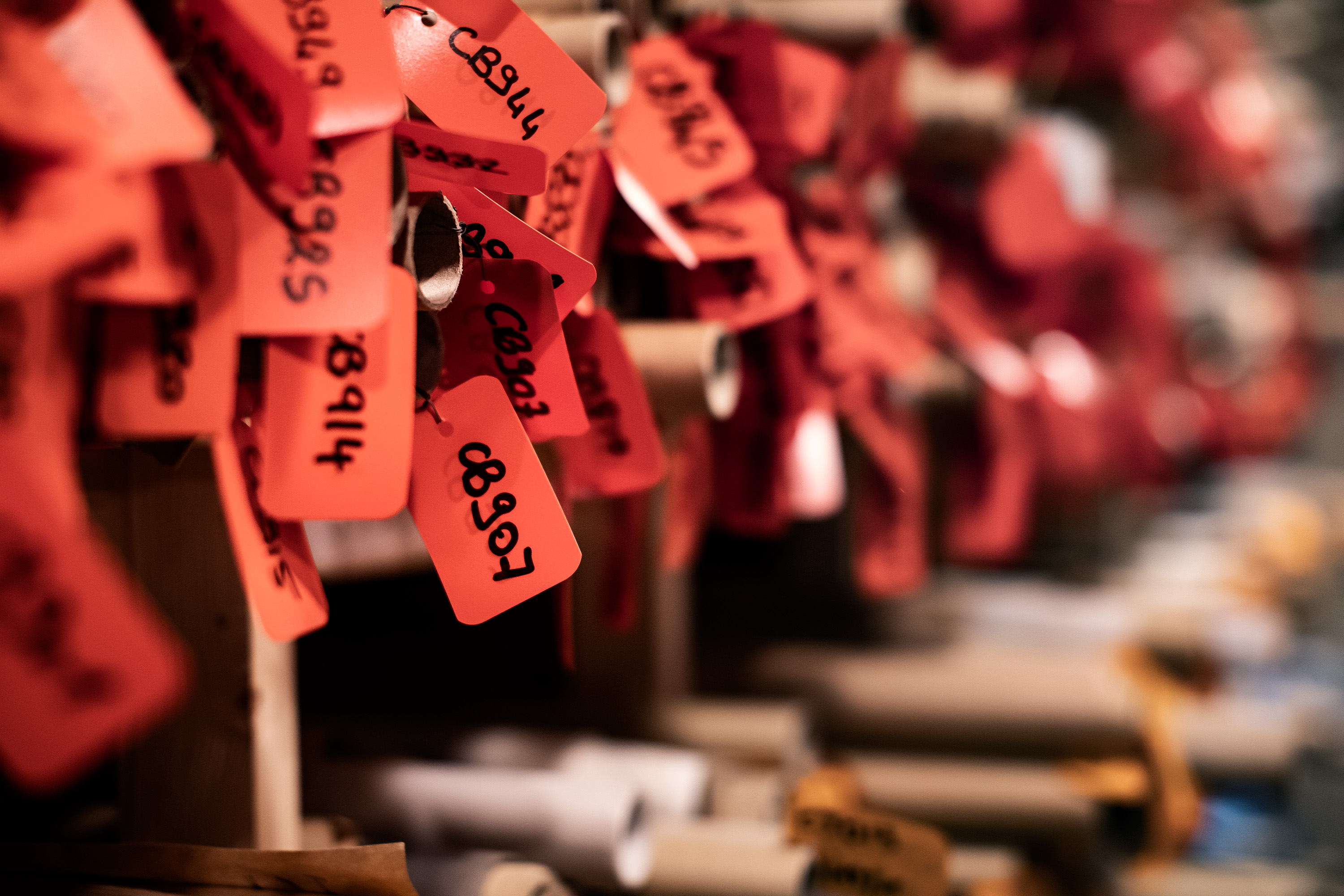 Maison Duchénoy has its own archives supplemented by those acquired from now extinct workshops which thereby attentively passed on their history. 
With more than 15,000 patterns and thousands of samples, this heritage is augmented every day with new patterns made to measure for its customers.
Pricked tracing paper, dye tests, prototypes, collections of antique patterns and embroidered pieces from the eighteenth to twentieth century make up a genuine repository of techniques and know-how which Maison Duchénoy protects and makes available for new projects.